Is your website optimised for mobile devices? If not, you're definitely missing a lot.
Why Get a Mobile Responsive Website?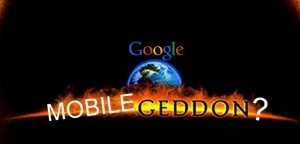 In case you haven't heard it yet, Google has recently launched a new search algorithm update. Dubbed "Mobilegeddon" by online marketing experts, these update benefits businesses that have a mobile responsive website. On April 21, 2015, Google announced that they have expanded the use of "mobile friendliness" as a ranking signal. The tech giant added that they are now using more indexed content from mobile apps in search results.
This basically means that if your website is optimised for mobile devices, such as tablets and smartphones, you will get more traffic from Google. And more traffic means more opportunities for conversions and bigger profits.
Mobile Website Development Services
As the number of people who use mobile devices to access the Internet continues to grow, generating more online traffic is not the only benefit of having a mobile-friendly site. Here are the perks you can enjoy by giving your site a "mobile makeover."
Improved user experience. How many times have you received a link to a site via text message or email only to be left disappointed because you can't open the link on your mobile device? Well, if you are the website owner, it kills any chance you have of converting a visitor into a customer. Studies have shown that mobile users are more likely to abandon a web page if they encounter problems when browsing websites, but by updating your site and using the right website development strategies, you can provide visitors with better user experience, which can help improve your site's credibility and visibility.
Increased time on site. By making your site more mobile user-friendly, those who access the Internet through their phones and tablets are more likely to spend more time on your site. This will help increase your chance of converting visitors into customers or subscribers.
Level the playing field. After Google rolled out "Mobilegeddon," there is a huge chance that one or two of your competitors are already using a mobile-friendly website. If you don't want to get left behind, it is only logical that you take the necessary step to level the playing field. Get ahead of the competition by creating a website that not only caters to those use desktop computers, but also to those use mobile devices.
With a recent study showing that mobile Internet users are slowly outnumbering desktop Internet users, now is definitely the best time to have a mobile responsive website. So what are you waiting for? Get cracking to ensure your online success!