Find out how many visitors your website is attracting and analyse their movements around your web pages with Google's invaluable tracker Google Analytics.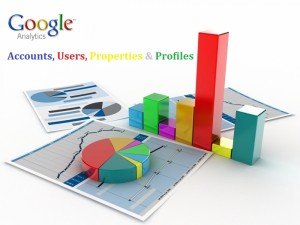 Wouldn't it be great if you knew how many people were visiting your site every day? It would be even better to know which pages visitors were viewing, how long they spent reading each page and when they left your site. Using Google Analytics, you can find all this out free of charge. All you need is a Google account, which is also free. Analytics logs a small amount of information about the people that visit your site. It runs invisibly and, in most cases, has no effect on how fast your site loads or runs.
Go to www.google.com/analytics and sign in. if you don't already have an account through a service such as Google Docs or Gmail; you need to sign up first. Once you are logged in, Google will give you a small piece of JavaScript code to include in your site. Simply paste the code somewhere on your home page; the side bar will do if you are using WordPress. Analytics takes a day to start reporting.
Log into Google Analytics
When you log into Analytics, you'll see the Dashboard displayed prominently. The top graph shows the number of visitors per day. This is a useful number for telling, at a glance, whether traffic to your website is
rising or falling, but there's a wealth of information besides this headline figure.
At the bottom right of the screen is the Content Overview, a useful panel that shows you which of the pages on your website are the most visited. This information can help you to figure out where you need to place advertising on your website for maximum effect. You can also give close attention to less frequently visited pages to try and determine what is wrong with them.
Google Analytics Navigation Bar
The navigation bar on the left is the best way to get around Google Analytics. For instance, click the Content, then Top Exit Pages. This view tells you which pages people looked at immediately before leaving your website. If you spot a pattern, you can check the page or pages sin question t o see if there's anything obvious that might be causing people to leave. Perhaps you could add more links as a way to keep visitors interested for longer.
Traffic Sources is another helpful tool that can tell you which websites and search engines are directing traffic to your site. The search engine data is useful, as it tells you which keywords lead to your site, and how often they do so. This should help you optimise your website for search engines.
Finally, the Content tab has a small link called Site Overlay. This is one of Analytics' best tricks. It launches your website, with Analytics data pasted over the top, giving you a visual impression of where people are clicking when they're viewing your pages.
For help with Google Analytics, contact Redback Web Solutions on 1300 768 100