Web Design - Online Marketing - SEO
Redback Web Solutions is Australia's Premier Digital Marketing Agency. With locations and Data Centres in Brisbane, Sydney, Melbourne, Perth and on the Gold Coast, Redback's expertise in SEO (Search Engine Optimisation), Website Design, Web Hosting, Online Marketing and Social Media Marketing, make us your one stop local company.
Get The Latest News
Get the latest news, Free Online Marketing Tips and Secrets and Exclusive Specials from Redback Web Solutions. Sign up for our newsletter below.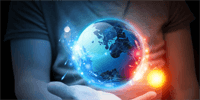 Website Development
Need a website? Or maybe your old website is tired and needs an upgrade. Is your site no longer ranking in the Search Engines? Redback Web Solutions are the experts in building Search Engine Friendly Websites. If it's a Mobile Responsive Design you need, A Blog, A Complete E-Commerce Online Store, or a Clean and Simple Small Business Website, we will design and build the perfect site for you.
Online Marketing Packages
Simply The Best Online Marketing Solutions for Small Business Operators. We provide first class value for money options to give you immediate and long term online marketing results. With products such as Online Reputation Marketing, Search Engine Optimisation, Local Buzz Marketing, Social Ignitor Programs, SMS and Email Campaigns, Social Media Marketing and Pay Per Click Advertising, we have all your bases covered.
Web Hosting & Domains
Whether you required secure hosting to run E-Commerce Online Stores, low cost cPanel Hosting for your small business website or blog, or Domain Name Registration, Redback Web Solutions have a economical package to suit your budget. Basic Websites, E-Commerce Solutions, cPanel and Cloud Hosting and a full array of Domain Names at Discount Prices, this is your one stop shop.