The E-Commerce Complete Web Solution for Store Owners.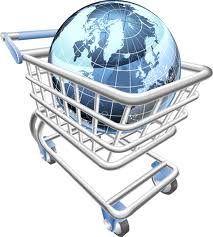 If you require an online shop to sell products and/or services, generate orders, or process payments, then The Redback Web Solutions E-Commerce Platform is the perfect low cost solution.
This complete E-commerce platform will give your online business a boost, and then keep it going for the long run.
We offer 2 value for money packages for businesses wanting a strong online store packed with additional marketing features such as newsletter mailouts, facebook integration and amazing search engine recognition.
You will be able to self- manage your e-commerce shop yourself with ease, using our web-based administrative interface.
Built-in Search Engine Optimisation (SEO) features will help you to attract more customers from search engines and increase your revenue.
Our priority set-up will have you up and running with your online store within 10 days.
If you dont want to do any work, then our fully managed sites have the added feature that our technicians do all the work for you.
Your website is created from a selection of exciting templates, your store data is uploaded and the site is fully maintained with regular product updates and information supplied by you. We'll even send out store newsletters and promotions to your customers.
This is the perfect site for those who do not have the time to keep their website updated, or dont feel confident in doing the work themselves
For the business that wants to go it alone our self managed option is only $40 per month with a $250 set up fee.
For those that want a hassle free money making website without having to worry about keeping the site up to date then the Fully Managed option is the answer. At a cost of only $150 per month and a $550 set up fee – this is the ultimate solution.
All E-Commerce packages include FREE dedicated IP address and FREE SSL Certificate to make your site totally secure.
Phone Redback Web Solutions on 1300 768 100 for more information or advice on building your online store.
Everything you need to kick-start your online store

Your set-up fee includes:


Hosting Package Set-Up
Software Installation on server
Installation of Dedicated I.P address
Installation of SSL Certificate
Email Server Configuration
Basic Store Layout with logo and contact details
Search Engine Optimisation for categories and home page
Backup of Complete Website
Functionality Testing
Integration of all critical modules for store operation including:

Store and Administration Configuration
Online Payment Gateway
Shipping Methods and Prices
Categories
Import of Critical Operating Data
Our platform is completely scalable and will grow with your business, and best of all you wont need to invest any further funds paying developers to upgrade your site when a product or price changes. For further information or Technical Specifications please Contact Us.