What is PPC or Pay Per Click Advertising?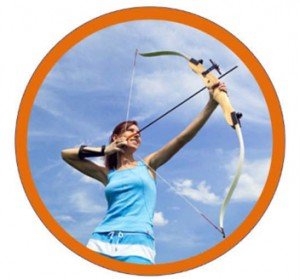 Pay Per Click Advertising, also known as PPC, is a form of online advertising where the advertiser pays only when somebody clicks on the ads. PPC is an effective Internet advertising method you can use to get instant targeted traffic to your website through Google AdWords, the Yahoo! Bing Network or the Social Media Networks.
Potential Customers find the products and services they are looking for in search engines by typing search terms or keywords. when the targeted keywords on your Pay Per Click Advertising campaign are typed by users on search engines, your ads appear on top, below, or alongside organic search results. The position of your ads agains your competitors will depend on how much you are bidding for your target keywords and your quality score. depending on the campaign settings, your ads may also appear on various sites that are part of the Google, Bing and Yahoo! networks. There are many options to target your customers – some of the targeting options are by device, location, language, scheduling and keyword matching. When they click on any of your ads, they are directed to a landing page on your website where you can convert them to leads or customers via an inquiry, contact form, or 'buy now' buttons.
Why Commence PPC Advertising?
Pay Per Click advertising is the fastest way to drive instant traffic to your website. PPC Advertising is especially useful for direct response campaigns where direct action is desired from target customers such as sign ups or direct links to a landing sales page. This type of advertising also allows for the cost-per-click to be measured directly against conversations or sales to determine Return On Investment for the PPC campaign.

Pay Per Click is also effective in kick-starting and regulating traffic volumes particularly during times when businesses are launching a new product or service, to drive instant traffic to a new website, to create business during quiet periods, or when marketing time-sensitive promotions.
Pay Per Click Advertising can be utilised to surge traffic or to acquire huge customers while demand is high. Unlike Search Engine Optimisation campaigns, which can take time to build rankings, PPC immediately establishes an online presence, requires no real build-up time, and generates Return On Investment much faster when done correctly.
Redback Web Solutions systematically perform split testing and optimisation on all Pay Per Click Campaigns. and this causes the cost per click to go down, while traffic converts to leads at higher rate.
Benefits of Pay Per Click Advertising:
Get on the top spot of Google's page 1 search results instantly.
Redback Web Solutions PPC Campaigns provide you the opportunity to be displayed on the first page and at the top of the search results for keywords that are highly competitive that may be impossible to rank for in organic search results.
You Only Pay for Clicks
With other forms of advertising – billboard, newspaper, TV or radio – you get a wide reach but risk having no one actually visiting your website or calling you. With Pay Per Click, you only pay when someone actually clicks on your ads,  which means that a campaign sending you only a small amount of traffic will cost you a small amount of money vs. a campaign sending you a lot of traffic which would cost you more money. In short, with PPC you get exactly what you pay for and it is measurable.
Traffic is Targeted
Redback Web Solutions will place your PPC ads on search engine results pages based on the keywords typed by search engine users. You choose the keywords that will trigger your ads to appear – keywords that you think your customers will use when searching for a product or service you offer. Redback Web Solutions provide keyword research and suggestions to get insights on what people are actually searching for in your category. In addition, Pay Per Click is proven to offer targeting advantages, which decreases the chance of users clicking on ads who are not likely to be interested in your product or service.
You have Control of Budget and Scheduling with PPC
With Pay Per Click campaigns, you can set a maximum budget on a daily or monthly basis. This allows for a great deal of flexibility, either when you just want to test a campaign, test new keywords, or massively increase the size of your campaign because the Return On Investment has proven itself. You can also effectively schedule your ads to appear on a specific day of the week or time of day, depending on when you think your potential customers are searching for a product or service you offer.
Pay Per Click Offers Fast, Measurable Results
Every keyword that triggered your ads to be displayed (these are called impressions) and every click or click through rate (known as CTR) and the cost per click for every keyword (CPC) is tracked and measured. Conversions can also be tracked when they make a phone call (requires some special tracking software), when they sign-up to your newsletter or fulfil an order form and make a payment. Since results can be measured accurately on a daily, weekly or monthly basis, this allows Redback Web Solutions to optimise your campaign in detail.
The Future of Pay Per Click Advertising

The growing market of mobile users has extended Pay Per Click advertising from just desktop and laptop computer users to mobile users. Since more and more people use mobile devices to access the Internet,  many business owners have already started to include mobile devices in their targeted advertising campaigns and have already incorporated local, social and click-to-call extensions to reach a growing market of mobile users.
Why Choose Redback Web Solutions?
Choosing Redback Web Solutions will save you from learning the highly technical skills required to run a PPC campaign successfully. You can focus on building and running your business while we do the job of increasing your leads and customers through Pay Per Click Advertising.
We will understand your business category, we will carefully analyse the market to determine what PPC strategy will work for you and your budget based on our extensive experience. On top of this, we undertake an in-depth consultation with you to understand your business on a deeper level to effectively manage your Pay Per Click campaign.
Contact us for a Consultation, and we can help you decide if Pay Per Click Advertising will suit your business. Call us on 1300 768 100 .
We know pay Per Click Advertising – Here's What we do for you.
Account Setup
We setup your PPC account with Google AdWords, Bing and/or with Bing and Yahoo! Network.
Market and Keywords Research
We perform market and keyword research to determine the most viable keywords that your target market is typing into the search engines to find you. We target keywords that will generate the right amount of traffic with the right intent at the lowest cost.
Campaign and Ad groups Setup
We setup your campaign or campaigns with the appropriate ad groups based on themed keyword matching options.
PPC Budget Management
We setup your desired budget and make sure that we make the best out of it and that you do not go over budget spend for the month.
Targeting Options
We setup targeting options based on search and/or display advertising, language, location, device, and scheduling.
Conversion Tracking
We setup conversion tracking with Google Analytics.
A/B Testing
We perform A/B testing of ad copies to improve Click Through Rate and keyword quality scores to bring the cost per click down; as well as A/B testing of other elements when applicable.
Measurement, Analysis and Optimisation
Cost per click, Click Through Rate, ad positions, and quality scores are measured and analysed. Based on the results of this analysis, the Pay Per Click technicians will modify the campaign accordingly to improve performance.
Contact Redback Web Solutions Today for the perfect Pay Per Click Advertising Solution.