What is a Mobile Responsive Website?
Web Design is the process of creating a website to represent your business, brand, products and services. It involves the planning and execution of many important elements to be user-friendly, functional, and to be the ideal representation of your brand or an online extension of your office.

Having a mobile responsive website means that your visitors will not have trouble reading texts, viewing product galleries, viewing pricing and comparison tables, reports, photos and videos if they are using a desktop computer, a laptop or devices with smaller screens such as a smart phone or a tablet (eg iPhone or iPad).
A website classified as "mobile responsive" means that the website displays perfectly on all devices viewing the website, and the site content and layout automatically adjust to suit the device that the potential customer is viewing it on. When you have a "mobile responsive" website you do not need a mobile version of your website just to make sure your website loads and appears properly on a mobile device.  In essence, a Redback Web Solutions Mobile Responsive Website ensures that you only need ONE website and that you do not need to build different versions of your website to appear properly for different screen sizes and different devices.
Google Loves Mobile Responsive Websites!
Google is a big fan of Mobile Responsive Websites. Below is directly quoted from the official Google blog:

"Responsive web design is a technique to build web pages that alter how they look using CSS3 media queries. That is, there is one HTML code for the page regardless of the device accessing it, but its prese
ntation changes using CSS media queries to specify which CSS rules apply for the browser displaying the page. You can learn more about responsive web design from this blog post by Google's webmasters and in our recommendations.
 Using responsive web design has multiple advantages, including:
 It keeps your desktop and mobile content on a single URL, which is easier for your users to interact with, share, and link to and for Google's algorithms to assign the indexing properties to your content.
Google can discover your content more efficiently as we wouldn't need to crawl a page with the different Googlebot user agents to retrieve and index all the content."
What's the Importance of having a Great Mobile Responsive Website?

Potential Customers go online and visit websites to learn more about businesses, brands, products and services and to make business transactions and decisions.  If you don't have a website, it is not a question of if you need one or not, the only question is how fast we can build it for you!  In today's world having a great website is 100% necessary for 99% of all businesses.  If you've just started a business, a website should be a part of your original business plan. If you already have a website, it may need some redesigning to improve its performance and to keep up with the times especially making it a Mobile Responsive Website.
Your website is your shopfront online and depending on your business model, it may be your only shopfront.
Websites and also blogs serve as the central hub for online marketing where potential customers are directed and ultimately converted. Even social media traffic can typically end up converting into sales once the potential customer hits your website. Redback Web Solutions build most sites using WordPress, because it is the most popular website development platform in the world and will never fall behind the changing times.
All of your online marketing efforts, such as Search Engine Optimisation, Pay Per Click, and Social Media Marketing rely heavily on a well-designed mobile-friendly or Mobile Responsive Website where your landing pages and blogs are built to convert website traffic to leads, and from leads they potentially become customers.
By 2015, Mobile Internet users had out-numbered desktop computer internet users.
With this major shift in platform well under way, unless your website is a Redback Web Solutions Mobile Responsive Website, you will be challenged to stay ahead of your competition, and provide optimal presence with the content your potential customers want, when and where they want it, and how they want it. It is imperative to maintain your audience, market and revenue share in the 'traditional' desktop platform while capturing the new market share and benefiting greatly from emerging platforms. Doing so will mean businesses have to get even smarter with their Online Marketing to seamlessly run campaigns across all platforms: PCs, smart phones and tablets.
Why Choose Redback Web Solutions?
Mobile Responsive Web Design is not a new technology. It started to gain momentum in 2012. What is scary however, is that there are still a large number of service providers who have not acquired the technical knowledge and the capabilities to produce quality mobile responsive websites like we have.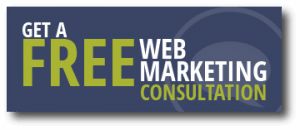 Choosing us as your web design provider eliminates the need for you to build and develop the technical know-how and tools required to build a mobile responsive website. It also removes the need for you to hire and train a team which can be very expensive and time-consuming. And it makes sure that your Mobile Responsive Website is already Search Engine Friendly
Our web designers and developers have extensive web design experience and are at the cutting edge new technologies, tools and applications in mobile responsive web design.
Click on the Free Consultation Box to receive a No Strings Attached Marketing Consultation for your Business (Valued at $500). In this consultation we will provide solid advice on what direction you need to take with your website or call us on 1300 768 100.
Mobile Responsive Websites – It's What We Do!
Installation, Configuration and Customisation
We will install and configure the latest version of WordPress on the web server as well as generate your File Transfer Protocol (FTP) and Content Management System (CMS) access.
We will install your WordPress theme or custom WordPress design that will depict the layout and the graphical interface of your site. Based on our consultation with you, we make sure that an appropriate WordPress layout and design is chosen conforming to the intended purpose and function of your website.
The selected layout and design will also be in compliance with W3C and SEO standards. We will also setup your WordPress blog and make sure it is seamlessly integrated with the rest of your website from a design perspective.
Graphic Design and Mockups
Following content and design analysis, we will provide web design mockups (for custom websites) and source relevant images and strategically embed these on your website. We make sure these images are visually engaging and complement the overall aesthetics and the written content.
Contact Forms
We will install a fully functional basic contact form based on the information provided. The contact form is your main tool for converting a casual site visitor into a lead or a potential customer.
Email Installation and Configuration
We will install your business email using the domain name of your website.
Website Backup, Migration and Installation
We will do a website backup and store it for you for 3 months just in case something happens on your live website down the track. If you are hosting with us we perform a daily backup of your website. Data backups will offer benefits for you if you want to effectively store multiple copies of web-based data in a secure location. We make sure that you will have easy access to your backup files. We will then transfer all your integral website files to your host which will remotely monitor the status of your site on the server. This service will cover all of the procedures and prerequisites of a thorough website migration.